The Direct Vision Standard Map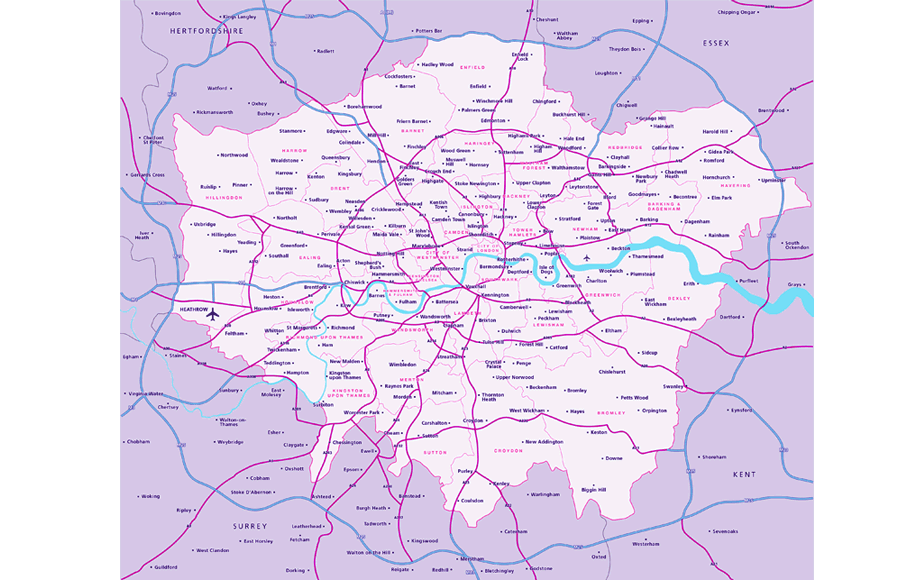 The Transport for London Direct Vision Standard Enforcement Zone covers all of Greater London
TFL DVS Application & Administration
DVS permit application
You can apply for a DVS London safety permit, free of charge on the Transport for London DVS website. Every vehicle must meet a minimum DVS star rating of one star, unless exempt from the Direct Vision Scheme.
Where this rating is one star or above, fleet operators will be able to apply for a safety permit with no further mandatory action required.
TFL DVS permits will not be automatically issued; fleet operators will still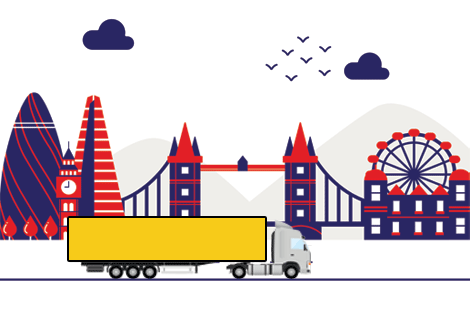 be required to apply for a permit when the application process opens, or a new vehicle is procured.
For more information on TFL DVS star ratings and vehicle manufacturer contact details, visit tfl.gov.uk/direct-vision-HGVs
Permit Administration
Operators of vehicles requiring a permit will need to apply
to DVS TfL. Permits will be issued electronically only, no certificate or hard copy permit will be issued.
Enforcement will be carried out by comparing the TfL database of vehicle registrations with valid permits with the automatic number plate recognition (ANPR) camera captures of vehicles entering London.
Safe System Requirements for Zero Star-Rated Vehicles


Class V mirror shall be fitted to the nearside of the vehicle

Class VI mirror shall be fitted to the front of the vehicle

Side under-run protection shall be fitted to both sides of the vehicle (except where this is impractical or proves to be impossible)

External pictorial stickers and markings shall be displayed on vehicles to warn vulnerable road users of the hazards around the vehicle

A sensor system that alerts the driver to the presence of a vulnerable road user shall be fitted to the nearside of the vehicle

Audible vehicle manoeuvring warning shall be fitted to warn vulnerable road users when a vehicle is turning left

A fully operational camera monitoring system shall be fitted to the nearside of the vehicle
How can Crystal Ball help?


Crystal Ball can help you become compliant by providing the necessary Direct Vision Standard kit to meet the following Direct Vision Standard requirements:
DVS Camera System
The DVS camera kit should aim to eliminate or minimise the remaining vehicle blind spot at the nearside as far as is practical and possible. In-cab monitors should ideally be positioned close to a window edge or existing mirror location (without obscuring the view through the window) to minimise the time the driver needs to take their eyes from other important views to scan the monitor. Monitors only intended to show blind spots related to low speed manoeuvring (ie not mirror replacement cameras) may switch off at speeds above 20mph.
Sensor System
Sensors on rigid vehicles should ensure coverage six metres down the nearside or one metre from the rear of the vehicle, whichever is smaller. Sensors should not activate in relation to roadside furniture or stationary vehicles. In the case of tractor units, these should be suitably positioned to provide sufficient coverage, but preventing activation solely on articulation of the trailer. Sensor systems should operate regardless of whether the direction indicators are activated and may switch off at speeds above 20mph.
Audible Warnings
The volume of the audible warning, measured at one metre from the sounder, should be between 65 and 88 decibels/dB(A). The device should have a manual on/off switch for use between the hours of 23:30 and 07:00. Operators should consider an audible warning system that combines spoken warnings and white noise. It is recommended that audible warning devices require a minimum amount of driver intervention. For left-hand drive vehicles, the audible vehicle manoeuvring warning shall be fitted to warn people walking and cycling when a vehicle is turning right.